Will you bag a summit in memory of Sir Hugh Munro?
This month marks the centenary of the death of Sir Hugh Munro, best known for compiling a list of now famous mountains. Now a unique arts project is calling for walkers and climbers to bag all 282 Munros over the next year.
Artist Eddie Summerton wants the nation to celebrate the memory of Sir Hugh Munro, who died on March 19, 1919. He is calling for walkers and climbers to join his project to bag every Munro summit over the course of the next year.
Munro left Scotland an incredible legacy: A list of Scottish hills with a summit of more than 3,000ft. Many people – known as Munro baggers – enjoy the pursuit of ticking off each of these 282 mountains.
There are almost 3000 Munro baggers in my Munroaming Facebook group.
The Munro Table project
Eddie's idea is to create a record of all the Munros – 282 – summitted over a year. The project starts on March 19, 2019, 100 years since the death of Sir Hugh Munro, and will continue until March 2020.
You can sign up now to bag your Munro or Munros.
The Munro Table will comprise a record of each summit hiked or climbed. Eddie hopes that baggers will write an account of their outing and take a photo (or create an artwork) while walking the route and at the top.
Eddie, who is a lecturer at Duncan of Jordanstone College of Art, said: "I wanted to create a unique and artistically creative record of this special year.
"The aim is to collect together all the accounts, photographs and artworks from each summit to form an archival boxed set of Munro Table publications. The walkers involved will each have the experience of their mountain summit walk documented within two pages of the archival publication."
Eddie envisages that the Munro baggers will write about a variety of experiences as they hike their Munro.
He said: "People might document the weather, which route they took, what the views were like and any flora or fauna that they spot. Photographs will add to the account and if people want to sketch or paint a view that would be fanastic.
"I want The Munro Table to show to other people what it is like to walk to each of the Munros."
For some Munro routes it makes sense that people will bag more than one summit. Eddie realises this but he hopes that as many different people as possible get involved in the overall project.
He said: "I'd like to have as many different accounts from as many different people to create this special arts project."
Take inspiration from this blog: Five favourite Munros.
Which Munro will you bag?
There are 282 to choose from and some are easier than others. See Steve Fallon's 10 easiest Munro routes. Or choose based on your location, or a planned holiday. See Walk Highlands.
You could also go Munro bagging by train.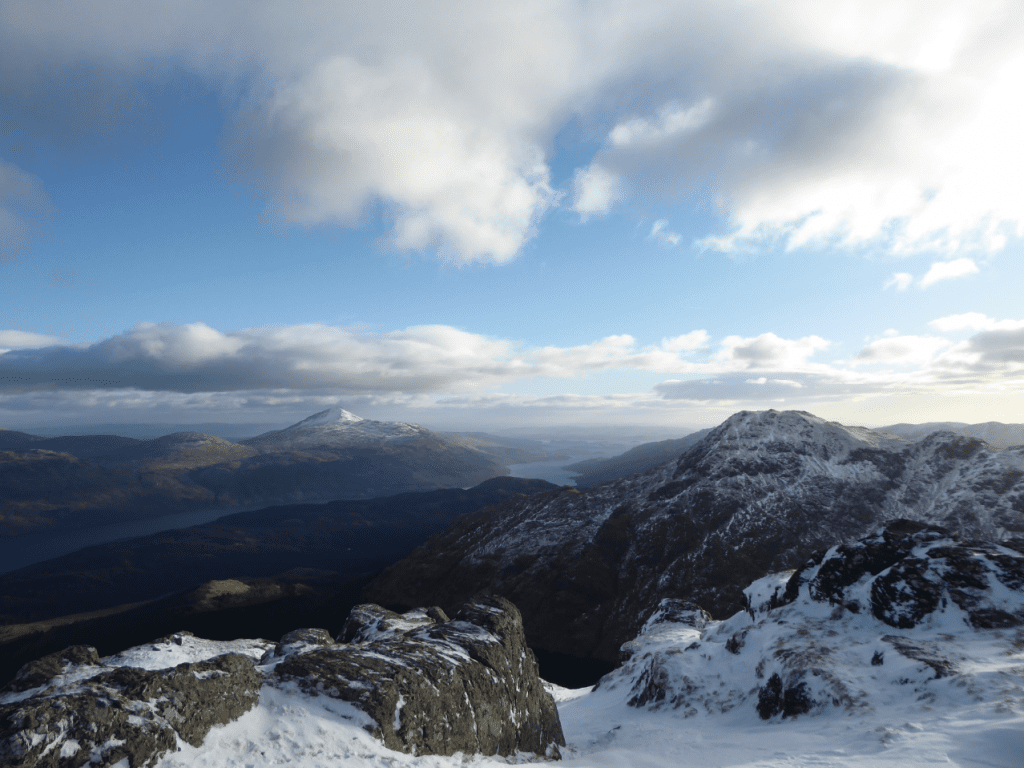 Boxed set of Munro baggers
Eddie plans to have the archival publication presented on a bespoke table fabricated from wood from Lindertis, Kirriemuir, which was the Scottish family home of Munro.
In due course, The Munro Table will be displayed in a variety of locations such as galleries, educational venues and at festivals, for other to see.
Eddie added: "It would be fantastic if The Munro Table could also be installed in a public collection in Scotland for future reference. I hope it will form a poignant legacy to such a great man as Munro."
Added extras
As an addition to the Munro project, Edward plans to organise the funding for 282 high altitude trees to be planted to acknowledge the contribution from the individuals involved.
He is also calling for walkers and climbers to remove a small bag of rubbish, if any, from a summit as an acknowledgment to the incredible access we have to our landscape in Scotland.
Sign up to join the project
To find out more and to sign up to walk and document your summit see The Munro Table.
Who was Munro?
Sir Hugh Thomas Munro, 4th Baronet, was born in London the eldest of nine children. He spent his childhood living in both England and Scotland. His family estate in Scotland was located near Kirriemuir in Angus.
Having spent time in the Alps, Munro became interested in creating a list of the highest points in the Scottish mountains. His list of all mountains with a top of at least 3000ft was published in 1891 and was remarkably accurate given the era.
Over the century the list has been revised – mainly thanks to modern measuring devices – and currently stands at 282 Munros.
Munro was also one of the founding members of the Scottish Mountaineering Club (SMC) in 1889. The SMC keeps a record of walkers who register that they have "compleated" a full round by reaching the summit of all the Munros.
Sadly, Munro died before he was able to finish his list of mountains. He passed away in France on March 19, 1919, aged 63, after suffering post-war pneumonia.
The first person to achieve the feat of climbing all of the mountains on Munro's list is believed to be the Rev A E Robertson in 1901.
To date, almost 6500 people have completed a full round of all the Munros, including G: The G-Force bags his first Munro round.