Beginner's guide to bike packing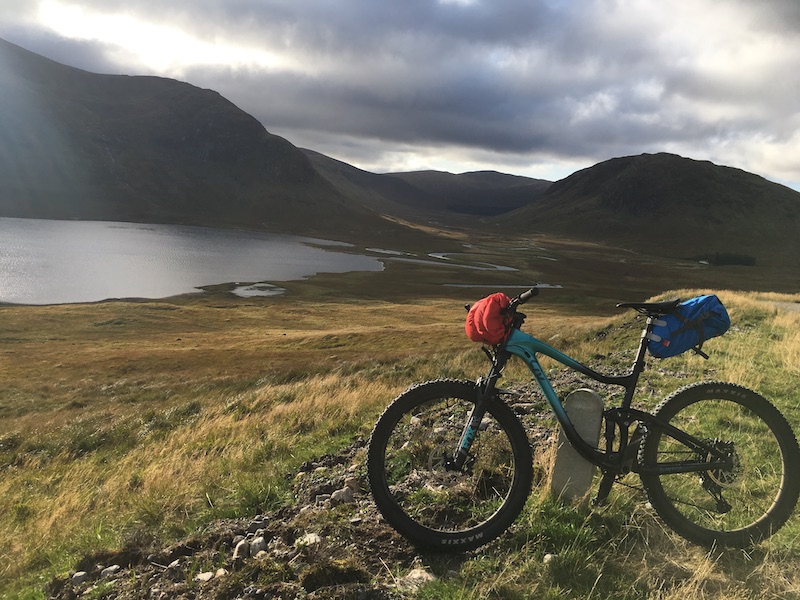 Bike packing is a form of cycle touring and makes use of packs that are fitted around the frame of the bike rather the more traditional pannier rack and panniers. The aim of bike packing is to give cyclists the freedom to ride with a load but in the easiest way possible.
Bike packs are claimed to save almost two-thirds of the weight compared to traditional pannier racks and bags. Because the packs also fit neatly into the frame of the bike, such as beneath the top tube and behind the seat post, they offer better aerodynamics, too.
Another bonus is that bike packs do not need attachment racks and simply affix on to almost any bike.
Bike packing trend
Bike packing is fast catching on and many cyclists rave about the benefits. Keen bike packer Markus Stitz reckons bike packing is "the ultimate freedom to cycle anywhere and be self-sufficient".
He said: "The trip might be off-road or on the road and wherever the journey takes me. It's about enjoying the ride and roaming free in the outdoors wilderness without being weighed down by heavy packs or having the hassle of pannier racks."
Bike packing: How to get started
Bike packers should first choose a bike that will suit the terrain, such as mountain bike, road bike, gravel bike, hybrid or tourer. An e-bike might also be a good choice if you want to travel further.
The number of packs that you buy will depend on how much kit you will need to pack – and how far you plan to ride. There are different bags such as frame bags, seatpost bags and handlebar bags
Other packs can be fitted under or on top of the top tube.
It helps if the kit and clothing that you carry with you is also lightweight because that will make the bike easier to pedal. Minimalist packing is the best way to approach bikepacking trips but it should include basic bike maintenance kit, map, compass and GPS navigation gadget.
A tent, sleeping bag, sleeping mattress, backpacking stove, cooking equipment and food will be needed if you plan to camp in the wilds.
To cut down on some of these items you could take a bivvy bag instead of a tent or sleep in bothies and hostels. A more luxurious way to bike pack is to book into B&Bs along your route.
It's up to you to decide on the number of clothing changes and toiletries that you take.
Read about tips for bike packing success.
Who is bike packing for?
Bike packing is for anyone with a sense of adventure and who enjoys longer distance trips by bike.
You do not need to go for long, perhaps a couple of days of cycling in a stunning place , or you can head off for weeks on a self-sufficient trip.
You can stick to road or venture on to gravel tracks and even more remote paths and trails.
See Bike Packing Scotland for route ideas.
Take part in an event
There are bikepacking events worldwide. In Scotland, the Highland Trail 550, takes place each May (outside of Covid).
Also see bike packing events in the UK.